The picturesque forested landscapes, boutique stores, and finest dining all make the tiny hamlet of Kleinburg the perfect place to appreciate autumn. SkyHomes offers you our favorite activities in Kleinburg to enjoy this fall.
Get Active Exclusive Sports Rentals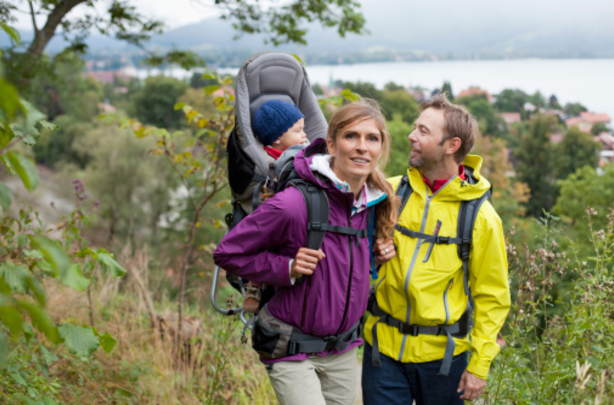 The lovely village of Kleinburg, bordered on either side by the Humber River, is a scenic little hamlet amidst the backdrop of mature forests, meadows, and farmland. Residents can explore the many natural attractions on the outer fringes with activities that restore the body, mind, and soul. Take in the beautiful fall colours and get the whole family active this autumn. Exclusive Sport Rentals is your one-stop shop that will let you try out a number of new activities, from fishing to biking to hiking, without the commitment of purchasing gear. No matter where your adventure leads you – on water, or land, or maybe even catching some air, here you can rent the latest equipment that will make your next family adventure unforgettable!
Fall Wardrobe Shopping
In a compact few blocks, with an impressive heritage streetscape are enough shops to fill an afternoon in Kleinburg. Here you will find a trove of small eclectic shops, unique treasures and difficult-to-find items. Enchanting storefronts draw you into quaint shops filled with fine goods. Shop the countless clothing stores in town, where you will find an array of fall home decor and cozy fall clothing collections. The inviting shops and boutiques dutifully line the historic village streets, where age-old architecture abounds.
Campfire & Fall Colours at Kortright Centre
Experience the outdoors this fall with guided fall colours walks, self-guided tours, and more. Kortright Centre combines a natural oasis with some of the most leading edge sustainable education programs and events in Canada. Join their knowledgeable staff for a guided tour of the Archetype Sustainable House, a model home with state of the art sustainable technologies throughout. Enjoy a toasty crackling campfire and bring some food to cook over it!
Take advantage of reduced fall prices and experience one of the Canada's best public golf courses, ranked among the top 50 of all golf courses in the country. Copper Creek Golf Club is home of the 4 1/2 hour round guarantee, providing a spectacular play for all skill levels. Set in the picturesque Humber River Valley, the autumn views are spectacular at Copper Creek. Even if you don't golf, the magnificent venue houses an exquisite bistro offering a side of breathtaking views with your culinary excellence.
Nestled amongst the scenic country roads of the GTA, filled with natural wonders and the finest amenities among the bustle of downtown, you'll love all the fall has to offer in Kleinburg.