Homeowners tend to embark on renovation projects to meet their needs, improve their quality of life or simply pamper themselves with a little luxury. A finished basement not only offers an exceptional return on investment, they turn your home's below space into your own personal canvas. SkyHomes offers you these luxurious high-end renovation ideas for your basement.
Music Room
If you have budding musicians in the family, create a great space for them to perform and practice their talent.  A raised wooden stage gives your would-be rock stars a sense of actually performing. Professional level speakers will fill your basement with the sweet sounds of various instruments. The addition of pot lights the ceiling is another great feature which not only brightens a dark basement corner but also imitates a concert setting.
Home Gym and Yoga Studio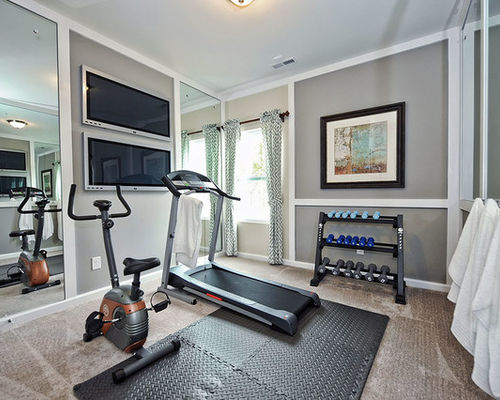 If getting in shape is on your wish list but you don't have the time to venture out to a gym, why not have the gym come to you? Transform an unused corner of your basement into your own personal workout area. No more waiting for the equipment you would like to use! Mirrors maintain an open airy feeling in the space, and allow you to keep track of your form. Built-in shelves provide space for towels, yoga mats and everything you could possibly need.
Wine cellar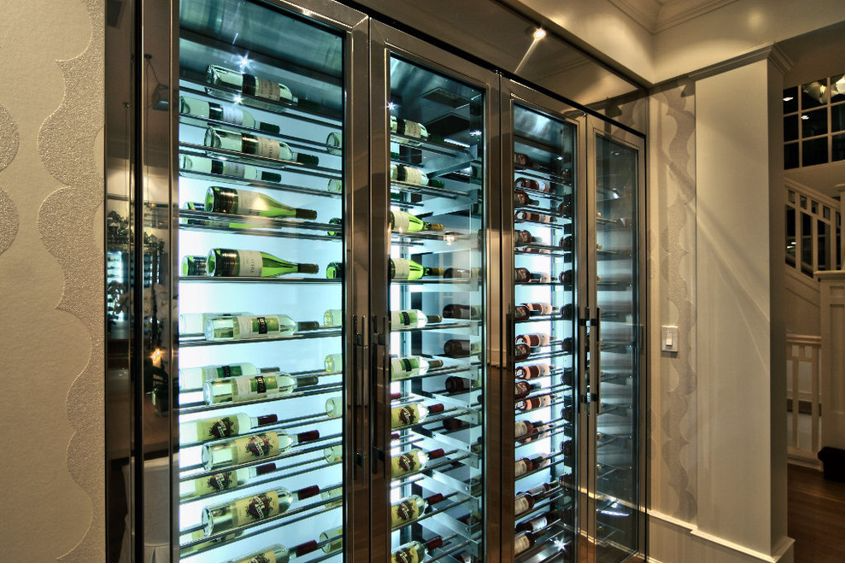 A true wine enthusiast knows that bottles require proper storage, and an everyday kitchen cabinet doesn't quite cut it. If you've been considering building a proper home for your wine collection, try taking a look at your basement, it is probably the right spot for a wine cellar.  Ensure your cellar provides proper climate control, maintaining consistent and proper balance between temperature and humidity. The wine racks should be a material that won't off-gas.Stainless steel is a quality choice that gives wine cellars a contemporary aesthetic.
Bonus bedroom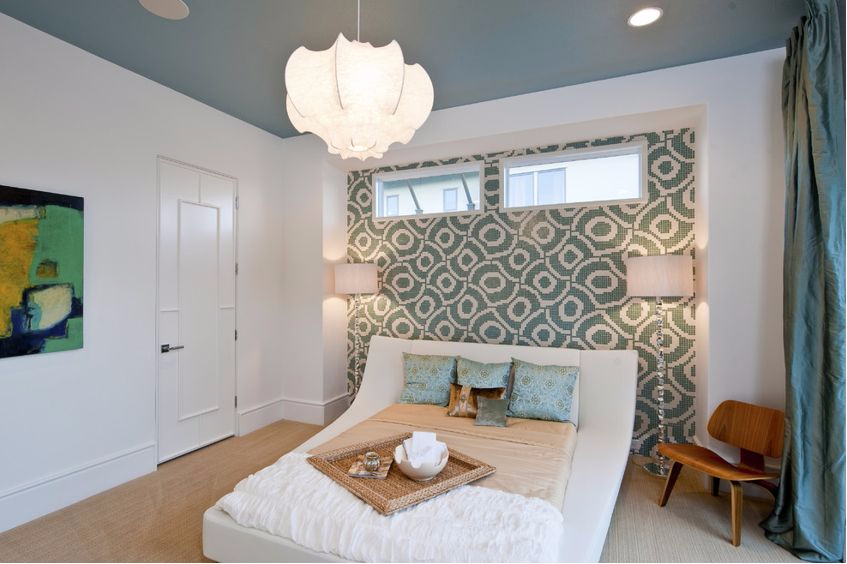 Put overnight guests up in comfort in a basement bonus bedroom. Lower levels are often short on natural light, so substitute the sun's effect with a warm, golden wall colours and crisp bright whites. Invest in luxurious bedding to create a welcome bedroom retreat. Thick down-filled comforters and luxurious pillows coupled with extra lighting will elevate the room from lower level to upper end.
Elevated pool hall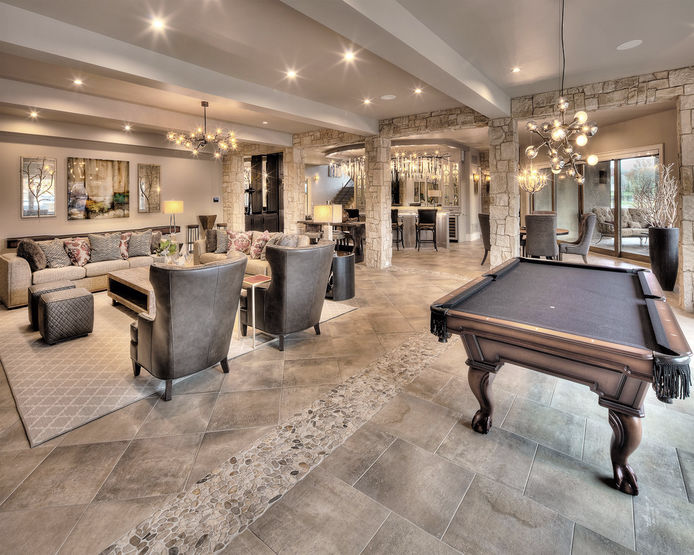 For many people, the clack of colliding pool balls recalls happy times. That's one reason pool tables are a classic addition to the basement. Dimensions rule with this project, so first ensure you figure out how much space you'll need, as there's not a single standard-size pool table, but rather three common sizes. While your designated space may fit your pool table, you also need to have ample clearance around the perimeter. f you're planning to have an area rug underneath your pool table, make sure it's in place before your pool table arrives. Lighting over the pool table needs to be installed and operable before the table is moved into place.
There are many ways to renovate a basement, with an array of functions and features that offer more value and a greater return on your investment. SkyHomes wishes you the enjoyment of quality family time in your high-end finished basement.