The small scale of a powder room shouldn't dissuade you from being creative. The powder room is often the only bathroom used by guests, making it a place of importance in your home design. Give this petite space the polished look it deserves with these tips for a luxury powder room from SkyHomes.
Deep Dark Hues
Black can be a surprisingly glamorous paint colour choice for a powder room. The secret to choosing a dark hue is planning your lighting carefully. Wall sconces on either side of your powder room vanity mirror can illuminate the wall, and a delicate chandelier can add ambient light overhead. To amp up the luxury, consider using a metallic or gold finish on the ceiling or faucet, and a mirror to add extra light to the room.
Marble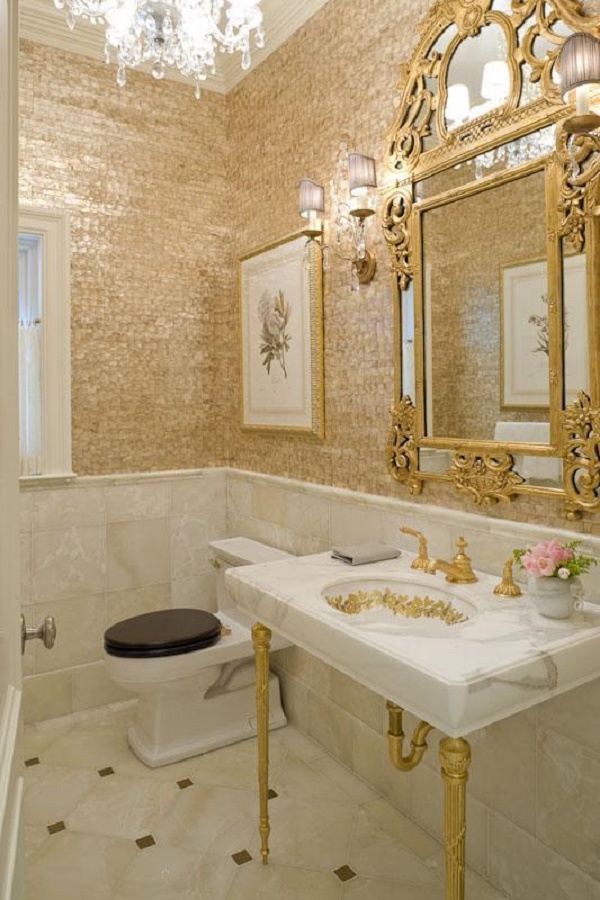 Marble never goes out of style in the bathroom. Use marble or granite flooring to give the powder room a luxurious feel. Real marble tiles have a beautiful, unique look like no other surface, with all their whirling patterns and shade variations.This hard surface suits a range of interior styles, from classic to ultra-modern. White Calcutta marble looks particularly luxurious in this under-mount basin sink with gold plated faucets.  
Pattern wallpaper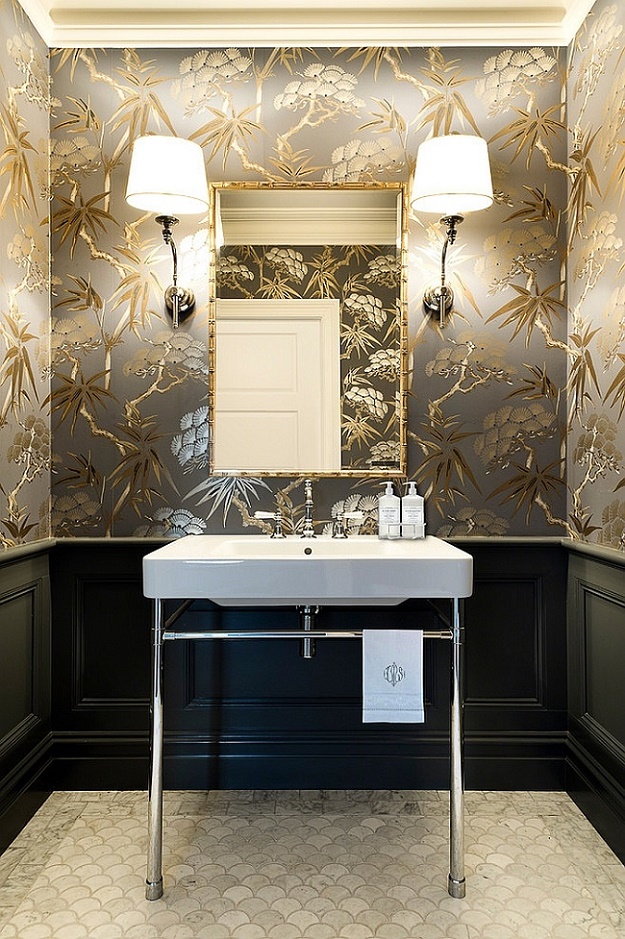 This small space is ideal for experimenting with designs that are a little more daring. Wallpaper patterns can help expand the space by balancing proportions and raising the ceiling to create a spacious room effect. Go glam with a beautifully-textured wallpaper or  botanicals and floral accents for a particularly striking option.
Accessories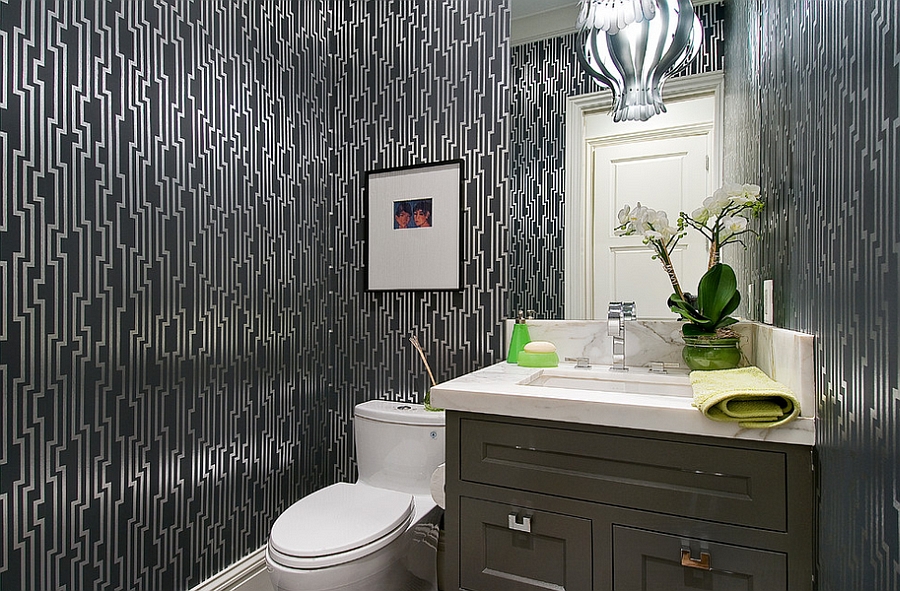 Accessories give that final touch to your luxurious powder room. Framed artwork can look fantastic in the bathroom, bringing the whole space together and providing a powerful focal point. Crisp white towels in plush fabrics such as Egyptian cotton are a classic choice that feels like a high-end hotel suite. Add in a dash of colour in your accessories if you want to tie in an accent colour to your powder room.
Glamorous Lighting
Lighting in the powder room should be  extra extravagant. There is nothing as exquisite as a chandelier or wall sconce for upscale ambiance.  Ensure that whatever lighting combination you select allows enough bright light for primping and powdering. While you want a glamorous setting, your powder room should also be functional.
The powder room give guests a taste of your home. Make your powder room luxurious  and welcome guests in style and comfort with these tips from SkyHomes.