Wallpaper can make a room go from blah to bold in a matter of hours! Your walls will come alive with textures or patterns, and it's a great way to hide minor imperfections in plaster and drywall! However, hanging wallpaper can be a little more challenging than painting – if you don't know how to do it the right way! With our four tips, you can paper like a pro!
Lay Out the Wall with a Full Roll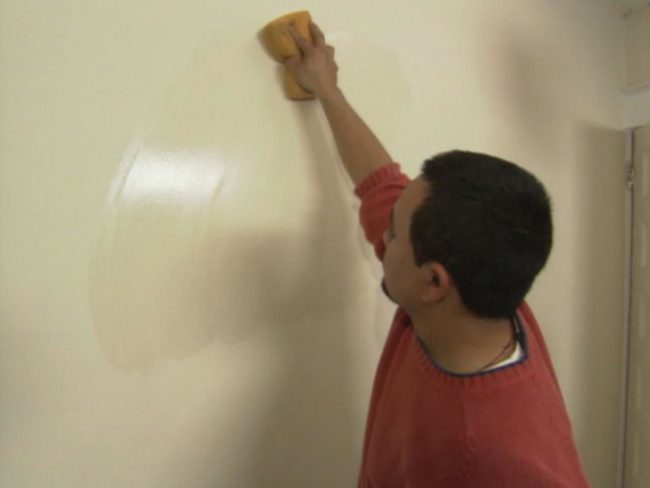 Before you start, it's imperative to layout the room. The easiest way to do this is to use a full roll of wallpaper as a guide. Press a roll into the corner where you plan to begin, and use a pencil to mark off the spot at the edge of the roll. Next, slide the roll down to that mark, and use your pencil to make another mark at the other edge of the roll. Repeat this step until you know where every seam will fall. Pro Tip: if you have to, cut down the first panel, so you avoid hanging small strips (3 in. or less) around door frames and corners.
Work Away from the Door You Enter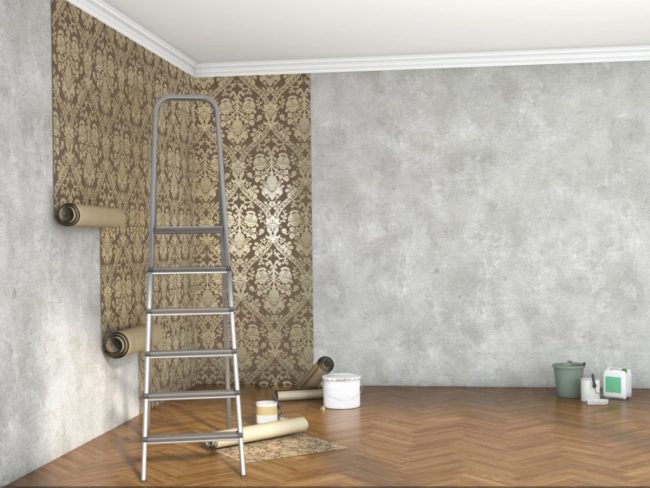 Professionals butt seams on the wallpaper for walls with no doors or windows. They never overlap them because seams are less visible if you place them at the point farthest from where the first panel is installed. Another pro tip to reduce the visibility of seams is by beginning in the area opposite the most-used entrance of your room!
Start With a Plumb Line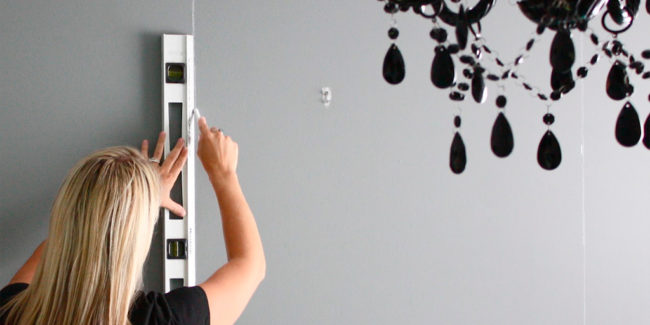 For a successful wallpaper job, your wallpaper must be hung straight. However, most homes have walls and ceilings that are typically a little bit out of alignment. To make up for this, you must start your job with a truly vertical plumb line! Use a level to draw a plumb line approximately 1/4 inch past where you want the first panel of paper to end. Keep in mind that inside corner seams need to be overlapped at least 1/8 inch. Click here for an example.
Hide the Final Seam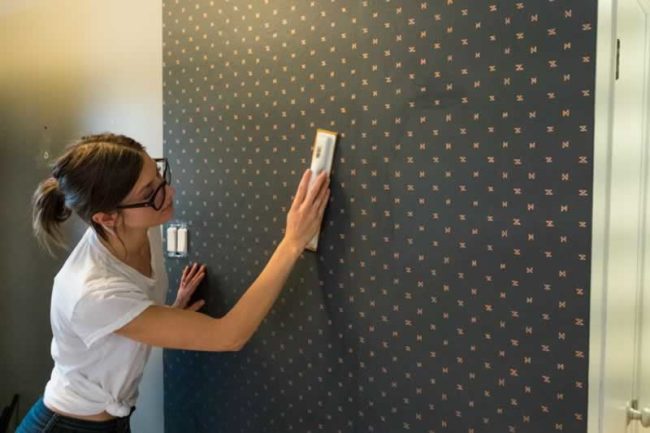 If the wallpaper you choose to hang has a repeatable pattern, then the design on the final seam will not line up. To compensate for this, always try to hide this seam in a low-visibility area. We recommend hiding it in the corner just above the entry as it tends to be the least visible spot.
With these four expert tips for hanging wallpaper, there's no need to be afraid of ending up more papered than the walls! In fact, you'll add style to any room with ease! For more great decorating tips, visit the SkyHomes blog!