SkyHomes not only believes you deserve the best of the best when it comes to your home, but we believe in constant innovation. There is nothing like a well-dressed home over the holidays, and we're here to give your home that design edge as we move into the new year.
Red and green have stolen the show over the holidays since the Middle Ages, so we think it's time to spread the holiday cheer around to a few other colour schemes. From metallics, neutrals to other unexpected hues, these 4 Holiday decor concepts are just as festive.
Glitter and Gold Glamour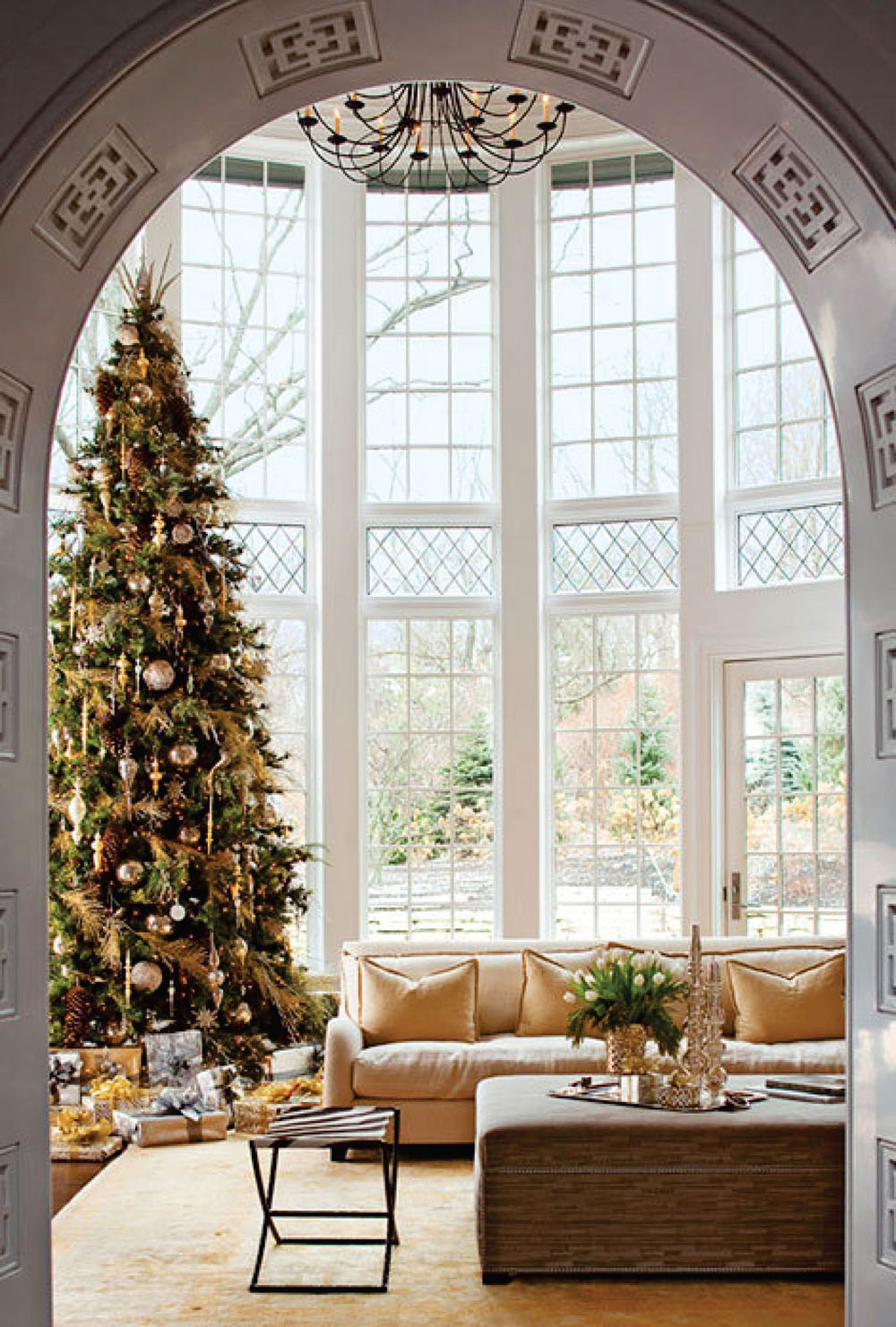 Create this look at home by using gold Holiday décor and a minimal dash of all other colours in your palette. Keep the gold theme going by mixing in neutrals such as cream, silver, black, brown or white. For example: use a gold and cream ribbon on the tree, door wreath, fireplace mantle and centrepiece. Keeping a consistent flow throughout the house is a great way to complete this look, and keep it looking neutral and rich. Gold and will work with all colour palettes, making it the perfect scheme for any home. It is like wearing a gold watch -it adds a touch of class and elegance to any wardrobe. Not to mention, it's always in style! From ornaments to throw pillows and even down to your cocktail napkins, this look is timeless and glamorous,  Add a dash of green spruce, fir and pine (natural of course) to keep it looking cozy and festive. The gold holiday concept is simple in its expression, but very complex in its detailed layers.This rich, elegant color brings sparkle and sophistication to any home, and especially shines when you include the glowing twinkle of lights.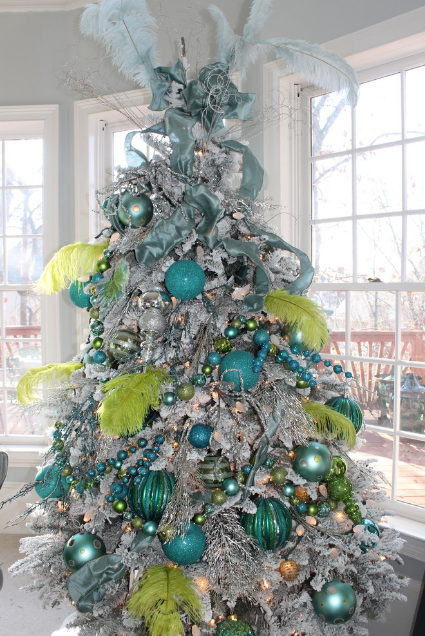 Blue, blue Christmas
You won't be feeling blue when you break away from tradition and celebrate the Christmas season with this fun, fresh and trendy colour palette! Whether turquoise, teal or aquamarine, blue is the "it" colour this season, and it couldn't be easier to incorporate it into your holiday decor. For a fun, edgy twist, cover your tree with bright blue and lime green decorations. Feathers are a unique option that adds texture, if you're feeling adventurous. The blue Christmas look works perfectly with a conventional green Christmas tree as well, playing off the pine for an array of blue-green hues. An icy blue Christmas tree skirt will top off this look, for an overall chic and stylish holiday palette sure to wow.
Classic Red and Green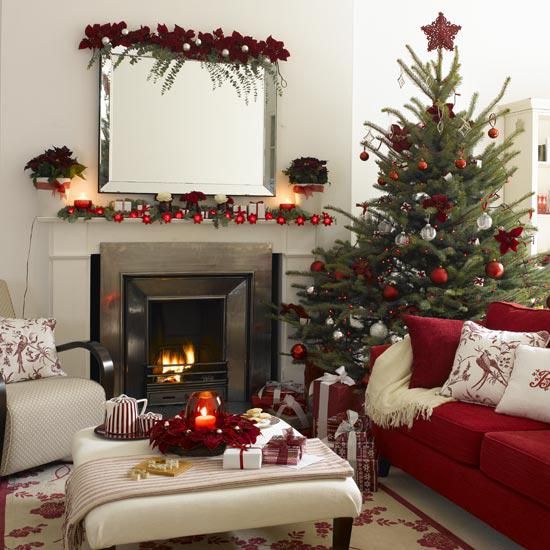 You can still get a fresh holiday look with classic red and green. The key to doing this well is using a modern aesthetic, in the traditional colours. Toss some red pillows and throws on the sofa and a pair of wreaths on the wall (mounted over existing mirrors) for little touches. Take it a step further by swapping out the area rug for one with red (or green) stripes, or chic holiday florals, and trading lampshades to a Christmas colour too. Displaying everyday collectibles, while mixing in a few new pieces, dress up existing window treatments with holiday embellishments, and trim the tree in a red and green colour scheme with shimmery accents of silver or white. Even within a traditional red-and-green decorating scheme, don't shy away from accents of other colors. White and pink paper doves, silver garland, and gold starburst ornaments softly complement an evergreen dressed in red glass balls. Winter greenery is a simple yet effective way to bring the outdoors in and complete the traditional holiday design.
Modern Grey Neutrals
Modern Christmas decor in white and grey guarantees to get all the attention this year. Imagine a home decorated with today's trendy neutrals, with a holiday twist. Furry textures such as throws add depth and warmth,while Lush decor such as crocheted or knitted accessories give an old time feeling to this modern aesthetic. The balancing of a subdued austere colour palette with the green Christmas tree make it pop, looking vivid and everlasting. Silver and candlelight complete a luxurious scene, making for a sparkly accent that further warms up the space. Fluffy and cozy, yet impeccably chic, this monochromatic living room dressed in wood is a dream setting for any holiday story.
Whether you turn tradition on its head, or embrace the classic red and green, these decor concepts will have you dressing up your home to dazzle friends and family this year.