Kleinburg is a beautiful village situated amongst wonderful, greenery during the summer. However, during the winter, the area turns into a life-sized replica of a little Christmas village you can see in store windows, with snow dappled roofs and lighting along the streets. Be sure to check out all these winter inspired venues in the Kleinburg region this holiday season.
McMichael Art Gallery
One of our top favourite spots in Kleinburg is the McMichael Art Gallery! Featuring one of Canada's best art collections honouring and showcasing Canadian artists, such as the Group of Seven, the gallery draws visitors from far and wide. Of course, the visit to the gallery alone could be enough, but we suggest taking a walk through the Kortright Centre for Conservation after your visit (if you've gone early enough). This allows you a beautiful, quiet space to reflect on the works and see why these artists fell in love with Canadian Landscapes.
Vaughan Christmas Village
During December, Vellore Hall Park in Vaughan will transform into an enchanted Christmas wonderland! Just a hop, skip, and a jump away from Kleinburg, you'll get to experience the spectacular forests of lights, live entertainment, savoury treats, photos with Santa, and so many hands-on family activities. The best part? It's all free! Be sure to schedule some time December 13th -14th because you will not want to miss this.
Cookie Crumble Café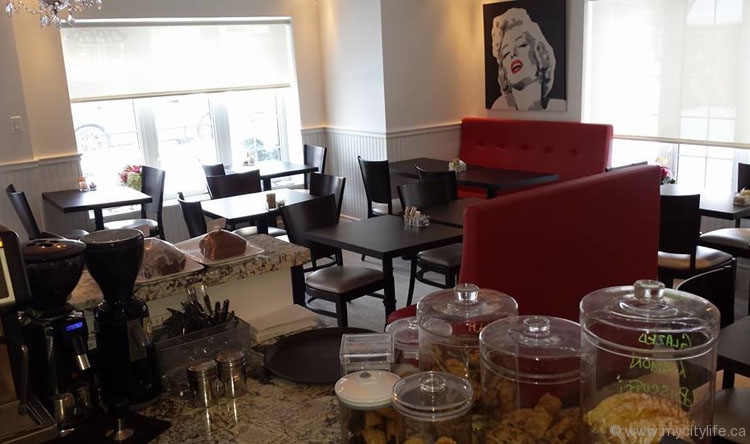 If you have yet to visit this wonderful little café in Kleinburg, do yourself a big favour and do it now! The Cookie Crumble Café offers a mouth-watering array of homemade pies, desserts, lattes, and teas to keep you warm as you watch the snow fall past the windows. With a full breakfast and lunch menu, this is the perfect cozy little spot to come in after a day enjoying the crisp cool air.
Public Skating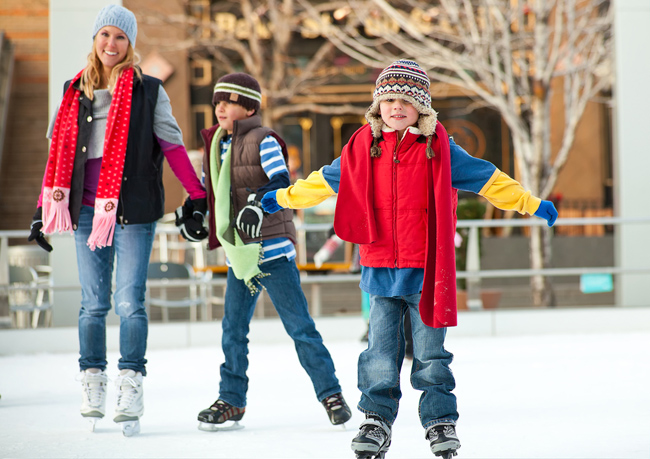 Skating is an age-old pastime for Canadians; sometimes it almost feels like some of us are just waiting until the first snow falls just to pull on the blades! Get your family up and out of the house for any of the public skating hours they have in Vaughan. With 5 outdoor skating rinks to choose from, you can have a different experience every time you go.
Even if there were no events going on, walking around the Kleinburg area in the snow really drives home the fairytale aspect of winter. The snow, lights, and cozy little nooks your can find are sure to warm you inside and out. Whatever you choose to do this winter season we, at SkyHomes, hope you have a safe and happy holiday season.