Whether you're new to the Kleinburg area or have someone in your family that's starting the new leg of their academic journey, you've found yourself looking for the top schools near you. We've put together a list of the top rated public, private, and catholic schools in the Kleinburg region to help you narrow down your research. Read on to see if these institutions have what it takes for your children!
Public
Kleinburg Public School
An English middle school, Kleinburg Public School has been boasting some of the highest grade 3 scoring in the region! With its primary goal of developing balanced classes, Kleinburg public studies the diversity of its students in order to encourage children with a variety of interests and talents to succeed in the classroom. This dedication is reflected in the staff, who strive to connect and understand the needs of the children, both academically and socially. In fact, the school has developed "grade teams" where teachers work collaboratively to deliver a consistent program to all students and ensure all children progress together regardless of placement.
Michael Cranny Elementary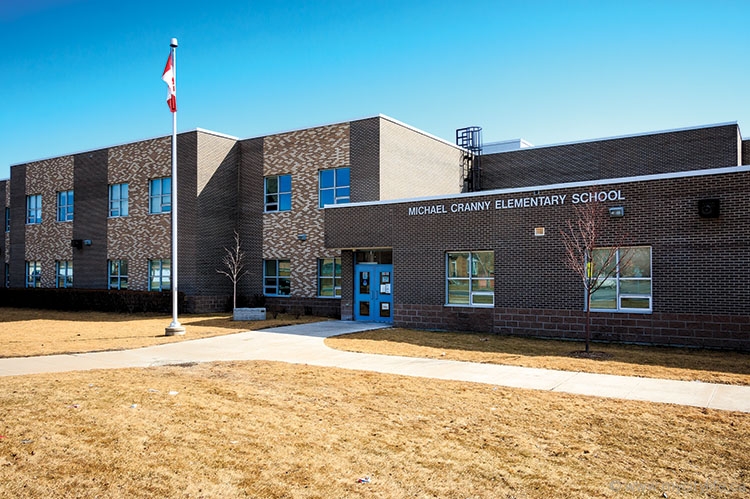 Michael Cranny Elementary is one of the furthest schools we've mentioned but that's because it definitely deserves a spot in this list! It has steadily progressed over the years, moving to an 8.9 out of 10 academic performance rating this past year!  This places the school well at the top of the 234 elementary schools rated within the region. Preaching the values of inclusivity, innovation, and engagement it's clear to see that this institution is making the right steps when it comes to their student body.  
Private
North Hill Private School
North Hill Private School is committed to creating a nurturing environment where young children are given the confidence and energy to learn. North Hill is well known for its integrated program that combines the Reggio Emilia project approach and the Montessori method of early childhood education. This teaching strategy has a well-balanced arts and academic program that facilitate students' social, intellectual, emotional, physical, and creative development through both hands on and 'minds on' learning experiences.
Vaughan College Private School
Vaughan College is one of the most distinguished private high schools in the Kleinburg region. Striving to provide an open and engaging environment, Vaughan College is sought after by families from Woodbridge to Brampton, as well as international students! One important note here is that the student body is smaller than the average private school, meaning the staff is able to create a very close-knit learning environment with a high level of teacher-student engagement. Offering a wide range of school programs like study hall, tutoring, and university preparation classes it makes sense why students from Vaughan College Private School have a 98-99% university acceptance rate.  
Catholic
Pope Francis Catholic School
Pope Francis Catholic School is known for its focus on developing students' literacy and numeracy skills. However, this goal is not reached by drilling math questions and assigning numerous essays. The staff here is extremely good at creating a safe and secure environment that provides its students with the opportunity to grow and explore. Impressively, this commitment is mirrored strongly within the community of parents at the school as well, who take an active role in engaging with their child's learning process.
St James Catholic Elementary School
Much like Pope Francis Catholic, St James Catholic Elementary School strives to create a community where parents, teachers, and students work together to provide an empowering, enriching, and challenging learning environment. Beginning with a strong focus on the Canadian curriculum, St James focuses on each individual student in order to make the appropriate adjustments needed. This institution also provides specialized programs like vocal and instrumental music, instructionals based on the differentiated learning styles of students, and a school-based support & interdisciplinary team for assistance with programming.
Choosing the best school to suit you and your family is one of the biggest decisions you will make. When it comes to academics and social integration, the Kleinburg region is comfortably above average, meaning you are free to choose from a multitude of different options. We hope our condensed ultimate list of the top public, private, and catholic schools helps to narrow your search! For any further information about subjects like this and information on our developments, please be sure to follow the SkyHomes blog series.