With summer well underway and children home from school, you may be looking for ways to keep everyone entertained and out of the house! 'Tis the season to get out, get some sun, and enjoy everything your area has to offer. So throw on some sunglasses, your favourite pair of flip flops and follow along with our list of summer activities in Kleinburg for the entire family.
McMichael Gallery
Now this is not your average art gallery! The McMichael Gallery houses a collection of nearly 6,000 pieces of art from artists like Tom Thomson, the Group of Seven, and many others. Of course, this isn't only an indoor family activity: there are a network of outdoor paths and hiking trails through Bindertwine Park, as well as a sculpture garden for your family to enjoy and explore. Be on the lookout for the gallery's specialized children's art programs for hands-on family art experiences which they run all year round. As a quick tip, if you find that your children aren't immersed with the art of the gallery, keep them engaged by adding spontaneous games like I Spy. It's a simple games which keeps little ones busy, involved, and active.
Local Parks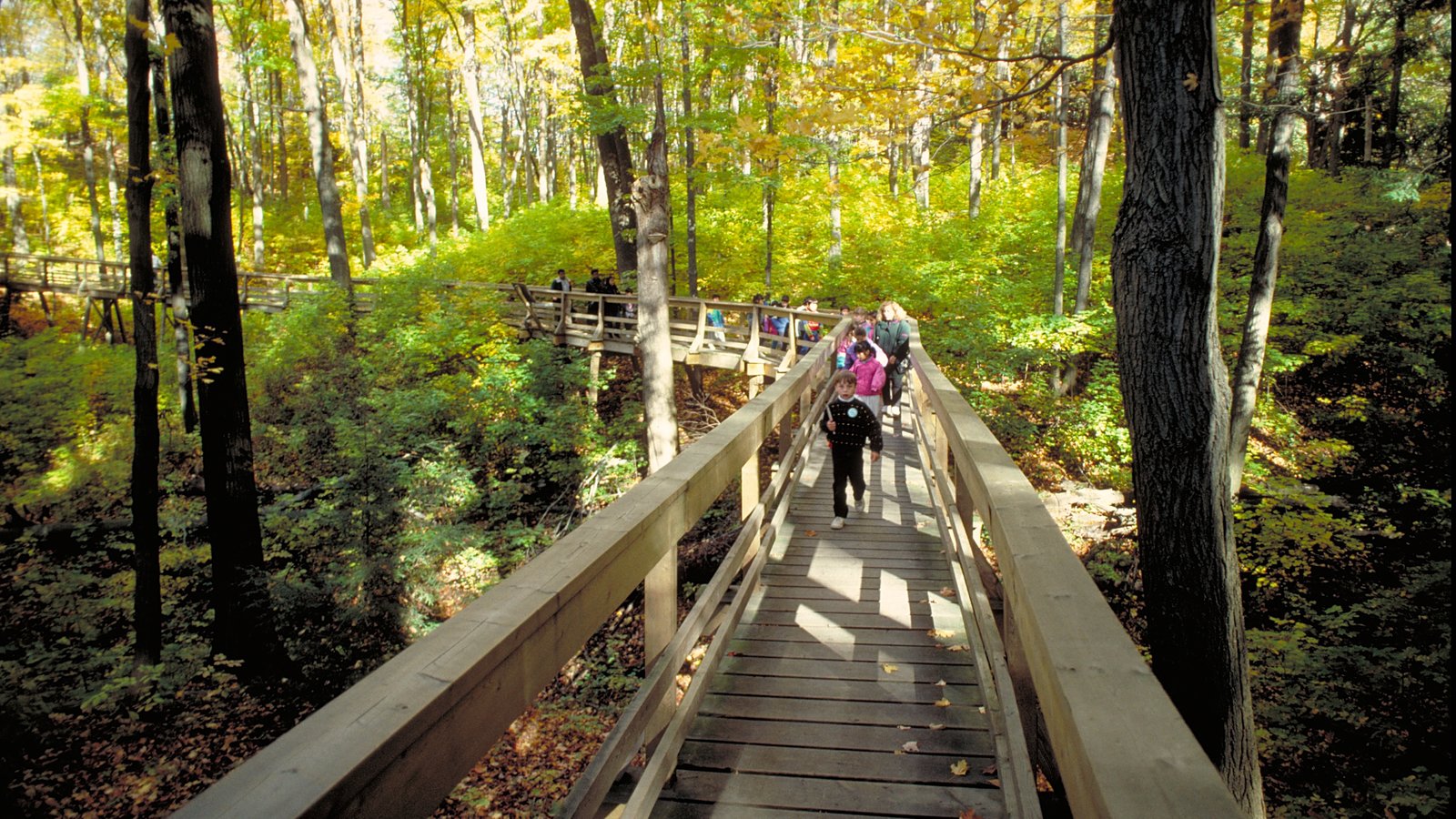 Parks are a great place to visit and enjoy family together time while getting some sun and encouraging activity. Bindertwine Park and the famous Kortright Centre for Conservation are perfect examples of parks that offer a wide range of things to do throughout the day. Kortright Centre is a perfect example of a park that not only offers fun physical activity (with hiking trails and lots of wide open green spaces) but also an opportunity to learn about the environment and ecosystem around you. As a reminder, always check the weather beforehand and ensure you bring along the proper supplies for a family trip to the park (water and snacks are always a good idea).
Dining
To make your restaurant experiences relaxing for everyone involved, choose your restaurant according to the requirements of your family. We recommend enjoying a casual family meal (or a baked treat) at the Cookie Crumble Café/Eatery, or the inviting and accessible cuisine of Villaggio Ristorante. Of course, if you're looking more for food-on-the-go in between your other activities, you can always pop into one of the many favourite big name coffee shop or restaurant chain in the area. If the little ones start getting antsy waiting for food, give them a pen and paper so they can play Waiter, or draw wiggly lines and get them to turn the lines into a picture of something else!
Festivals
Mark your family calendars for the fun festivals available in and around Kleinburg this summer. It may be too late for the Canada Day Festival but be on the lookout for Last Lap Lime on August 6. This is a wonderful event celebrating Guyanese culture through entertainment, food, drink, and 'liming'. What is liming you ask? You'll just have to go and find out yourself!  Festivals in a community are always spectacular for family events because you get to disconnect from your devices and connect with friends, family, and neighbours. Quick tip: carpool with other families or friends in order to lessen the parking challenge.
With all these options available, the hard part isn't going to be figuring out what to do, it's going to be deciding what not to do! Whatever you and your family get up to this summer we hope you have fun and keep safe. Be sure to check out SkyHomes for more information like this about our communities.