Visionary in our thinking, SkyHomes has provided exceptional service to our beloved customers, unveiled new luxurious developments, and has seen significant progress on the construction of our homes.  As we look towards a successful 2018, we're looking back at the year's achievements in the SkyHomes Year in Review.
Princeton Village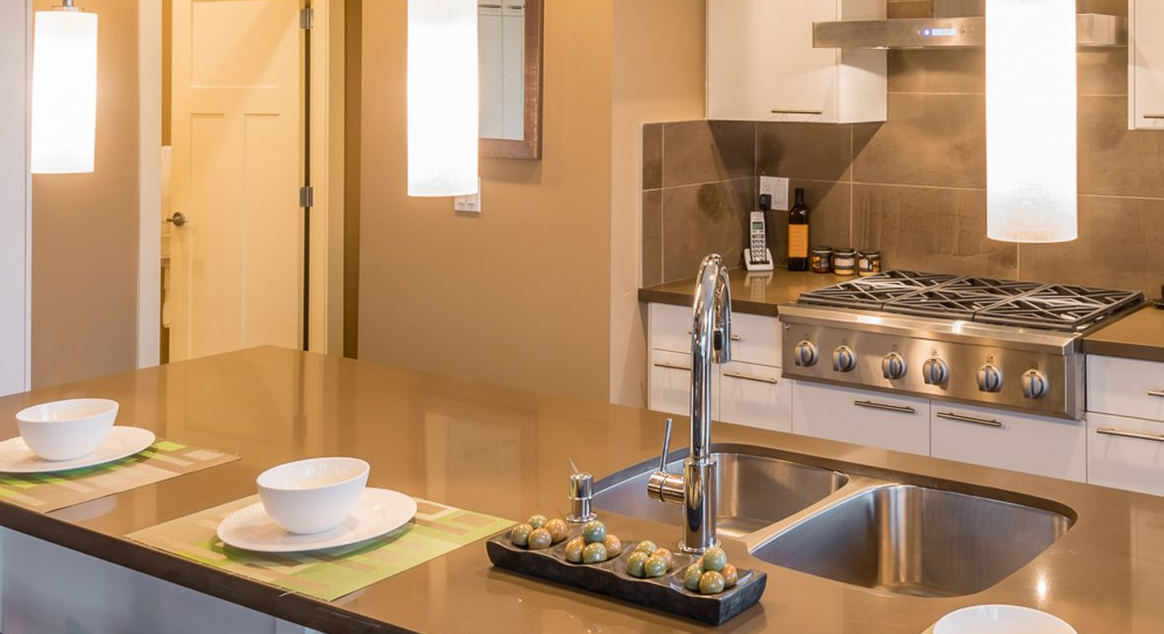 SkyHomes continued to unveil new details about our Princeton Village 2 community, situated in Woodbridge-Vaughan; a desirable location, rich in history and strong civic pride.
Princeton Village 2 will include 19 townhomes and four semi-detached homes with 2 and 3 car garages. These grand residences will range up to 4668 square feet and have exceptionally modern designs. The extravagant upgrades include elevators and finished basements. Making this community unlike any other, some of Princeton Village townhome and semi-detached collection will be the only homes in the area with a three car garage.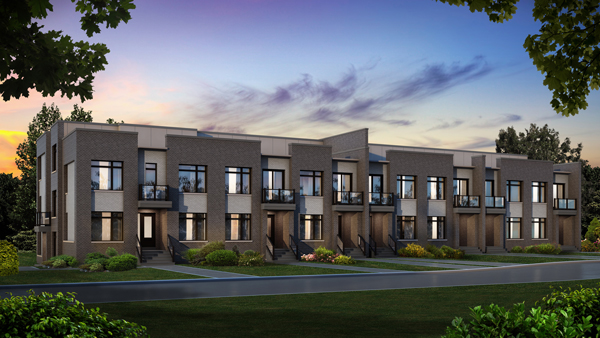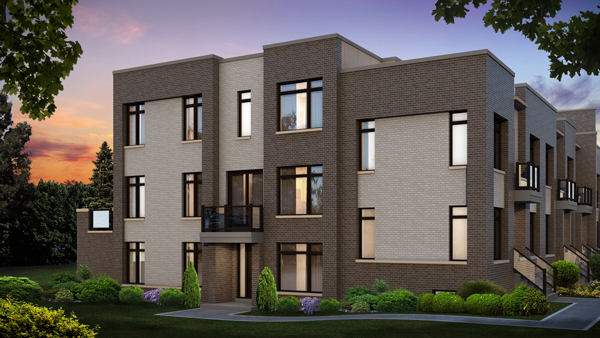 In 2017 we revealed the spacious layouts of these homes, showing high-end, luxurious kitchens, bathrooms, and laundry rooms. Further upscale interior features include 10-feet high ceilings on the main floor, 9-feet second floor and basement ceilings, coffered, waffle, cathedral and tray ceilings, upgraded 8-foot doors on the main floor, marble, limestone, slate or granite stone flooring in main foyer entry and powder room, and more. Each Princeton Village Home comes with a TARION Warranty.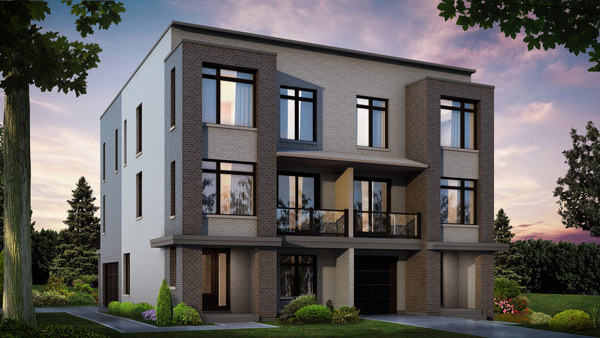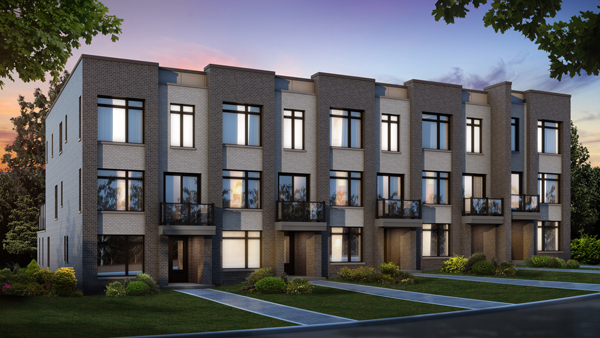 Most exciting was having the chance to share Princeton Village 2's sleek renderings, showing gorgeous exterior finishes, colours and elevations. These renderings show the distinguished upgraded 8 x 8 garage doors, beautiful combinations of brick, stone, precast, Renaissance stone, and stucco, 8 foot insulated main entry door with glass panel, decorative or side glass panels, and more. Many other beautiful customize options available with the Princeton Village Homes make this highly-prized development an exciting addition to SkyHomes' many luxurious communities.
Kleinburg Crown Estates Faberge Collection Construction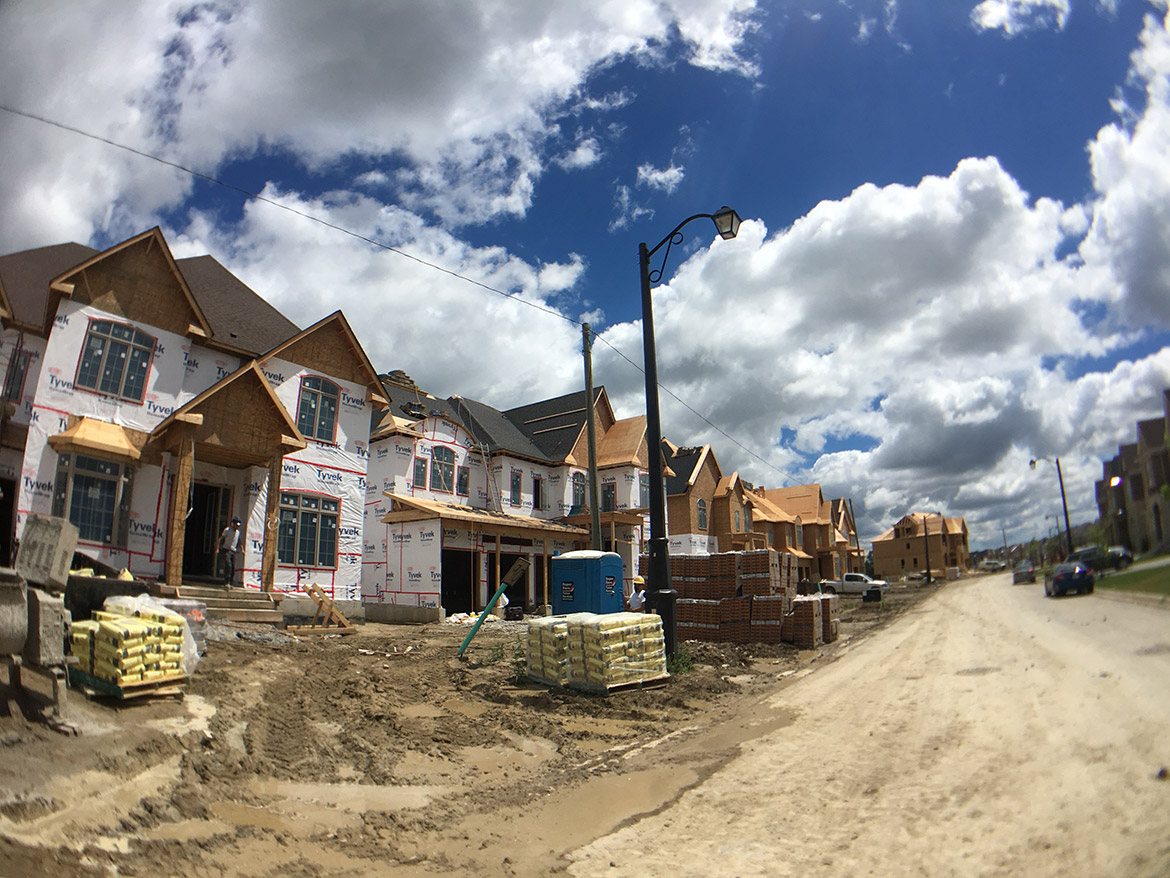 Situated in close proximity of the charming town of Kleinburg, the Kleinburg Crown Estates Faberge Collection is one of SkyHomes' most prestigious communities now under construction. This project features gorgeous designs, customized interiors with luxurious layout that accommodates the entire family.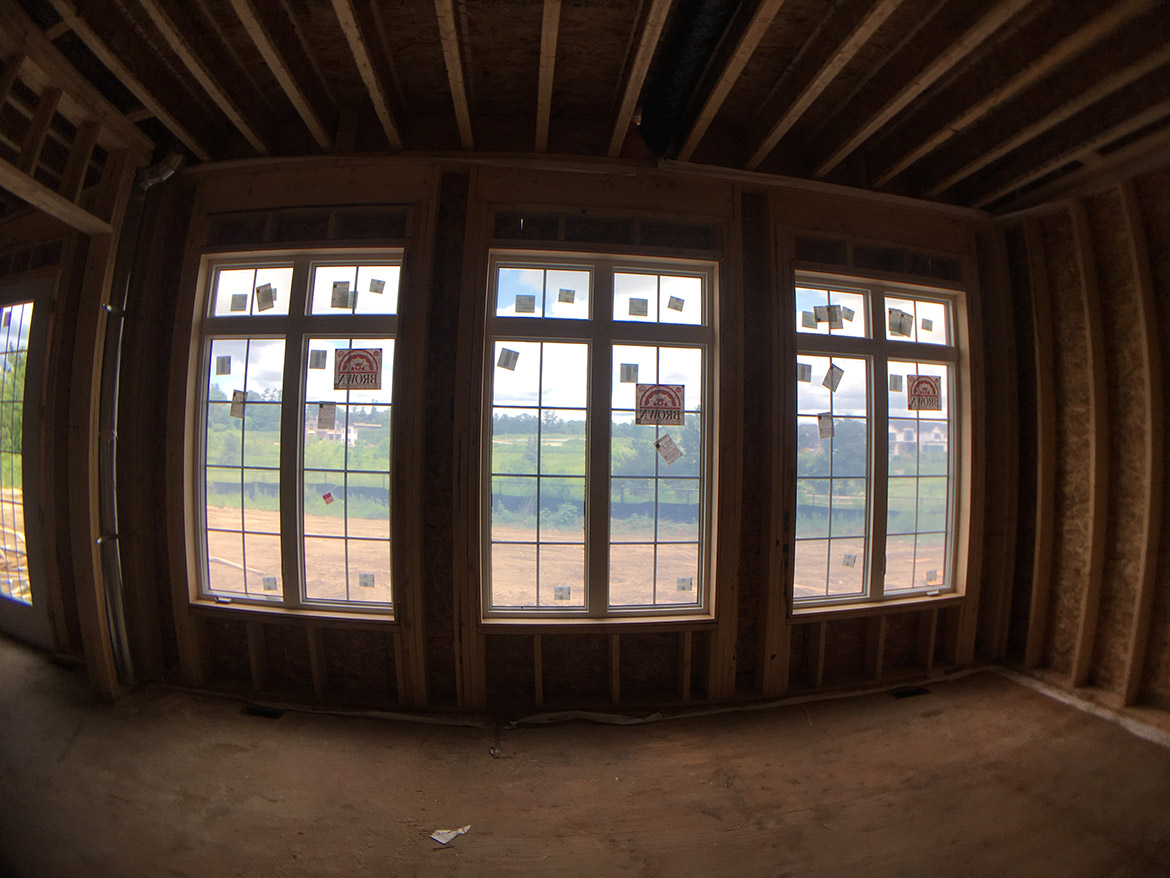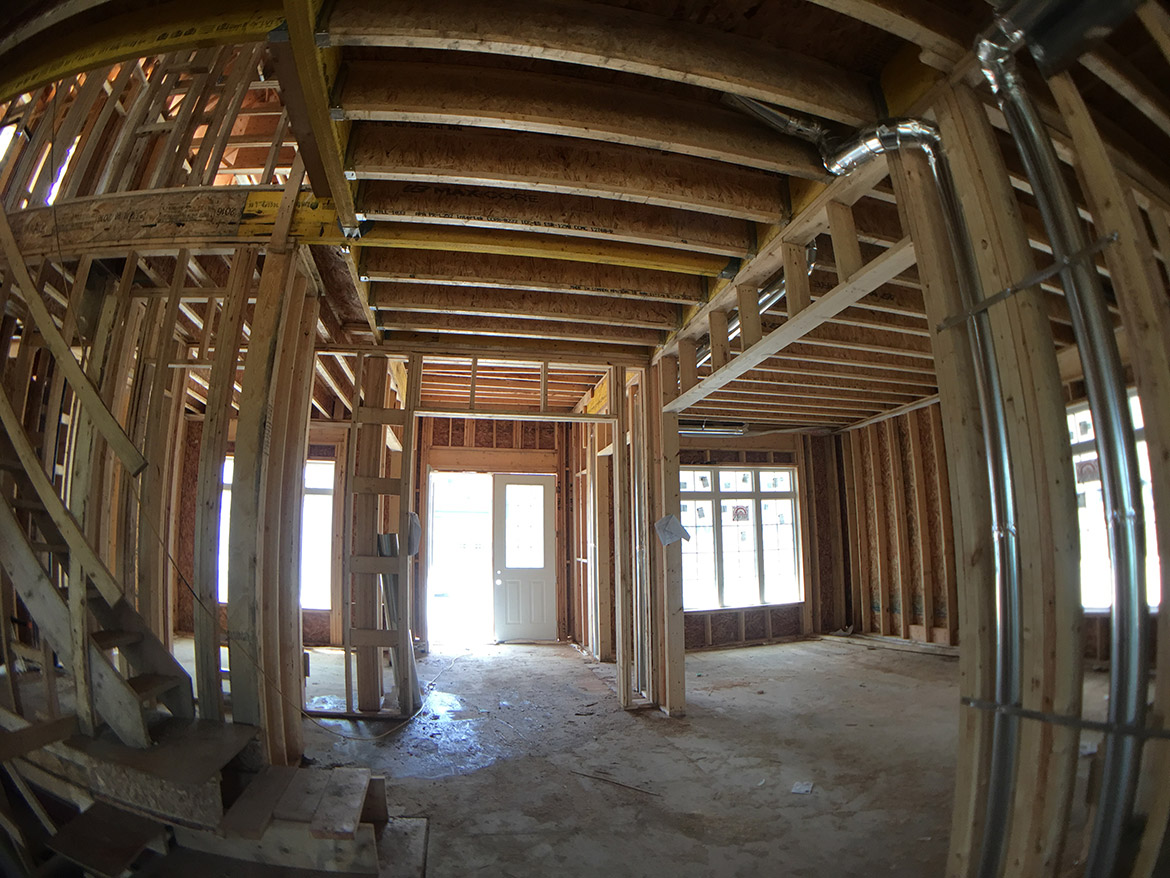 In 2017 our fine, professional construction crews have made impressive progress on these estate homes, set on beautiful streetscapes accented by Kleinburg's natural landscape. The framing of these homes show off their impeccably-detailed architecture that will be finished with brick, Renaissance stone, precast accents, chimney caps and other fine exterior details, as per elevations. The large installed windows show off the light-filled interiors that will make for absolutely stunning interiors. Framing of Kleinburg Crown Estates' grand staircases have been built, that will be finished in a natural finish oak from main to second floor (and loft if applicable). This year crews worked away on the roofing of these exquisite homes. As this luxurious development continues to come together, unveiling the inspirational charm of this community that is the perfect environment for family living.
Parklane Village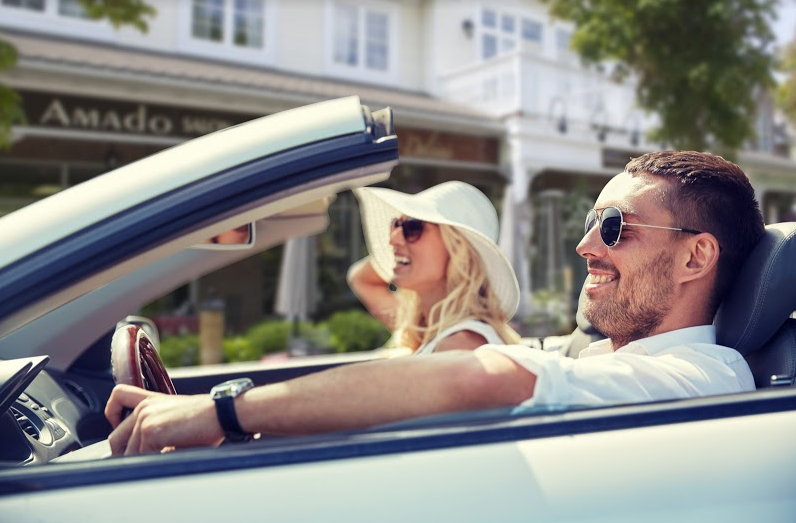 SkyHomes announced another new community this year, with Parklane Village contemporary inspired detached homes, attached underground at the garage wall, located in the heart of Kleinburg Village. We were very proud to share details on this unique community that is the first of its kind, offering homeowners the remarkable convenience of condominium-style living, in luxurious detached homes abundant luxurious features.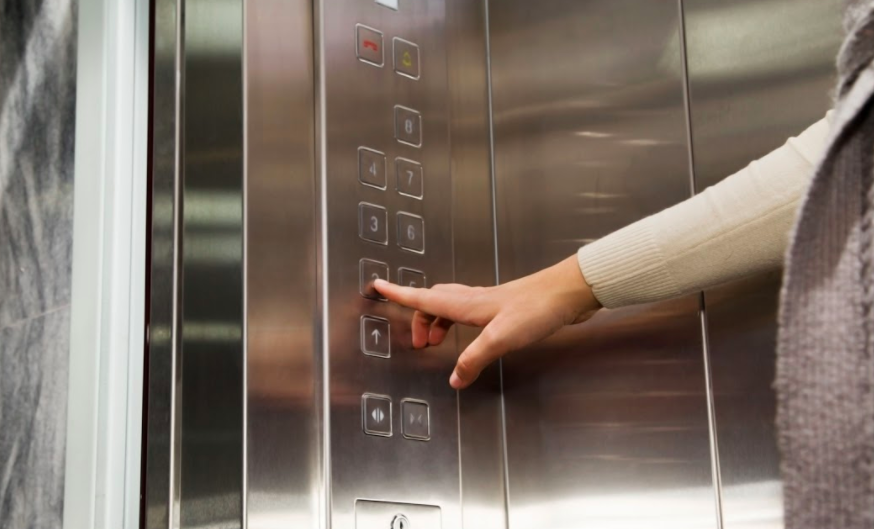 Describing the design of this community, SkyHomes revealed their style as heritage inspired, with exteriors of distinction that nod to the classic look of a European-style façade. This  very, special pedestrian only community of 28 single detached units, will have no above ground auto traffic, with a common underground parking garage. Some units include walkout basements as well. This community lets your drive directly to your unit, where each has its own private, double car, underground garage with own private 4 stop elevator, with direct access to your home.These homes will be surrounded by professionally designed landscapes, with a promenade made up of interlocking pathways leading up to your front door.
We elaborated on the interiors of these modern-styled masterpieces,and their contemporary ultra luxe finishes. The grand interiors of Park Lane Village will feature impressive 10ft. ceilings on the main floor, and 9 ft. ceilings on the second floor.  For the culinary expert, these homes offer only the best with a full gourmet kitchen. Your spa-inspired bathroom will provide a serene atmosphere to rejuvenate in your own home sanctuary. From the 2 million, the square footage of these sprawling detached homes range from 2,300 sq.ft. up to 3,000 sq.ft., in addition to exquisitely finished basements. Stay tuned this year as we provide even more details on these homes, where you can lay back and enjoy life, where all of your home's exterior maintenance will be taken care of for you.
SkyHomes is known for carefully built homes of premier quality. We look forward to another wonderful year of building homes of enduring craftsmanship, in renowned communities for you to call home.