Princeton Village
Features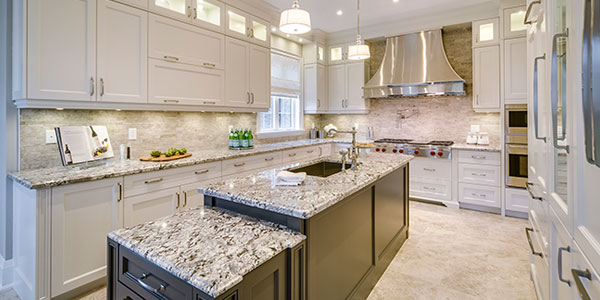 Interior Finishes
With 10 ft. ceilings on the main floor, granite countertops in the kitchen, hardwood flooring and marble countertops in the bathroom, every inch of your home at Princeton Village 2 is draped with luxurious interior finishes.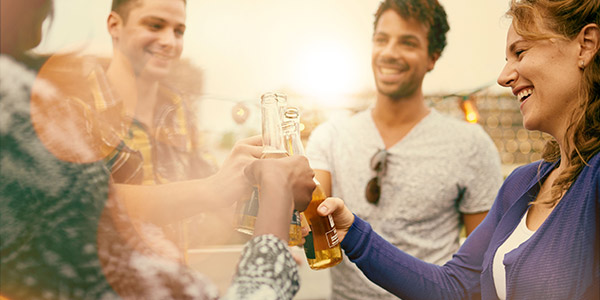 Exterior Finish
Princeton Village 2 offers gorgeous exterior finishes including terraces over 2 and 3 car garages and street view balconies.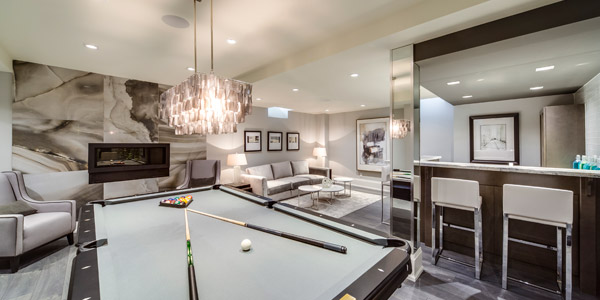 Finished Basements
Enjoy an extra level of living in a tastefully finished basement. The Princeton Village 2 lower levels are complete with a washroom, living space and extra storage, perfectly fitting for all of your needs.
EXTERIOR FEATURES
Architecturally controlled streetscapes featuring stylish, exterior colours and elevations
Maintenance free vinyl and aluminum soffits, fascia, eaves trough and downspouts
Color coordinated low maintenance, vinyl casement, thermopane or single hung LOW "E" windows with screens
Windows and doors caulked with high quality type caulking
Quality manufacturer's warranted asphalt shingles
Covered front porches as per plan
Patterned precast concrete slab walkways from front door as per plan
Poured concrete porch and steps, as per grading requirements
Pressure treated wood decks as per plan
Sleek, modern, aluminum and glass walk out terraces
Pre finished metal and glass railings as per plan
Double car garage towns, tandem and double car semis as per plan
Optional 3 car tandem garage on Oxford Collection as per plan
Premium molded panel sectional roll up garage doors as per plan with heavy duty spring, rust resistant hardware
Insulated main entry door with glass panel, decorative or side glass panels as per plan
Metal insulated garage entry door (if grade permits) complete with safety door closure
Exterior hardware package in metal finish from builder's samples
Rear garden door as per plan
Dead bolt locks on all exterior doors
Tasteful municipal address plaque
Professionally graded, fully sodded lot
Base and top coat paved driveways. Top coat at purchaser's expense
INTERIOR FINISHES
Approximate 9' high basements, 10' high main floor and 9' high second floors (excluding basement duct work and bulkheads)
Coffered ceilings as per plan
Decorative columns, half walls, knee walls and ledges as per plan
Upgraded 5 ¼" paint grade baseboard throughout and 3" paint grade casing with backbend
All interior doors to be hollow core, two panel smooth finish. Main floor doors to be 8' in height, second floor doors to be 6'8" in height.
Interior satin finish straight lever hardware package throughout. Privacy locks on all bathrooms
Choice of two (2) premium paint colors from builder's samples
Interior doors, ceilings and trim to be painted white
Main floor ceilings to be smooth finish. Textured stipple ceiling to include 4" smooth border throughout second floor
All second floor bathroom ceilings to be smooth finish
Natural finish oak staircase with oak veneer stringers and oak nosing from main to second floors
Choice of metal or natural oak 1 3/4" pickets, handrails to be 3", 3 1/2" post with solid oak nosing
3" Natural engineered oak flooring on main floor non-tiled areas as per plan
Quality broadloom with underpad on second floor non-tiled areas as per plan
Imported 12" x 12" or 13" x 13" ceramic tile on main floor as per plan
Natural gas fireplace complete with wood mantle from builder's standard samples as per plan
Wire shelving in all closets
INTERIOR FINISHES
Quality kitchen cabinetry with extended height uppers and extended Island with breakfast bar as per plan
All kitchen layouts to include deep fridge upper cabinet with extended gables
Cabinets ready to accept 36" fridge, 36" range, 24" dishwasher
Kitchen countertop to be granite, from builder's standard samples, as per plan
Stainless steel double bowl sink with upgraded faucet
BATHROOM FEATURES
Free standing tub in master ensuite as per plan
Frameless glass shower enclosure in master ensuite as per plan
Master ensuite to receive marble countertop and undermount sink(s), from builder's standard samples as per plan
All other bathroom countertops to be post formed with drop in sink from builder's standard samples
Vanity mirrors in all bathrooms
Imported 12" x 12" or 13" x 13" ceramic tile in bathrooms
Imported 12"x 12" or 13" x 13" Ceramic wall tiles in all tub/shower combo units, including ceilings
Imported 12" x 12" or 13" x 13" Ceramic wall tiles in all shower enclosures, including ceilings
All second floor baths will receive white, ceramic accessories, tissue dispenser, soap dish, and towel bar
ELECTRICAL
200 amp electrical service
Weatherproofed exterior outlets, at front, rear, and balcony (GFI protected)
Two holiday receptacles in exterior soffit. One at front porch and one at second level
Front door electric door chime
(1) 30 amp plug in garage for electric car charging as per code
Copper wiring throughout
Split circuit electrical outlets above the kitchen counter for future small appliances
Interior light fixtures throughout including all bedrooms (except family room and living to room to have one controlled wall switch)
Light fixtures throughout upper, main and lower hall areas
White decora type switches and plugs, throughout
Ground fault interrupter protection in all bathrooms and powder room
Interconnected smoke alarms and carbon monoxide detectors on every floor and all bedrooms, as per the Ontario Building Code
Waterproof shower light in all separate shower stalls
Exhaust fans in all bathrooms
PLUMBING
Rough in plumbing for 3 piece bathroom in basement as per plan
2 exterior water taps. One in garage and one at rear of house on semis or on the front of towns
Exterior wall taps to have inside shut off valves, located at the rear of the house and in the garage, where applicable
Flexible "PEX" water pipe to reduce noise and eliminate solder containments in plumbing system
All sinks basins and plumbing fixtures to include shut off valves
Water supply and drain provisions for future dishwasher in kitchen
All laundry rooms to have hot and cold water with drain provisions for future washing machines
Plastic drop in laundry tub
Chrome single lever pressure balanced temperature controlled shower faucets for comfort and safety
HEATING
Gas connection to BBQ and range
6" duct for future hood fan over range
High efficiency heating system with ECM motor, power vented to exterior
Air Conditioners on Block 1, Units 1-7 and Block 2, Units 8-14
Heat Recovery Ventilation system (HRV)
Venting in laundry room for future dryer
Centrally located thermostat
Gas fired hot water heater on a rental basis power vented to exterior
CONVENIENCE AND SECURITY
Smart home wiring on main and second floor.
Cable and telephone rough in, in great room, and all bedrooms
Central vacuum rough in
Alarm system rough in
Complete alarm system with security monitoring available through builder, at purchaser's expense
Rogers certificate providing a 25% discount on cable and internet services for 24 months
CONSTRUCTION
Poured concrete basement walls with heavy duty damp proofing and leak resistant air gap membrane
Poured, reinforced concrete garage floor
Pre-primed structural steel beams and posts
Steel post and wood beam construction with engineered floor system
2" x 6" exterior wall construction with R22 insulation
3/4" spruce sub floor glued, sanded and screwed
Subfloors constructed using engineered floor joist system
Spray foam insulation in garage ceiling with finished rooms above
R60 blown insulation in roof and R20 full height basement wall
All homes to receive a quality assurance assessment by our dedicated Sky Homes service division
OPTIONAL FINISHED LOWER LEVEL FEATURES AND FINISHES
Basement to have an open concept with one bedroom and bathroom, as per floor plan and in compliance with the following scope of work:
Perimeter walls to be dry walled with textured stipple ceiling
Quality latex paint on interior walls (choice of one colour) from builder's standard samples
Natural finish Oak staircase with oak veneer stringers and oak nosing from lower level to main floor
Colonial 3" casing on windows and doors in all finished areas
Colonial 5 1/4" baseboards throughout finished areas
All interior doors to be 6' 8" hollow core two panel, smooth finish
Hardware in satin finish with matching hinges. Privacy lock set on bathroom
Quality broadloom with underpad throughout non tiled areas, as per plan
Imported 12"x12" or 13"x13" ceramics in non-carpeted areas and bathroom, from builder's standard samples, as per plan
Finished 3 piece bathroom from builder's standard samples, as per plan
WARRANTY
Sky Homes is registered with The Tarion Warranty Corporation which provides the following:
The home is free from defects in workmanship and materials for a period of one year. Defects in workmanship and materials for a period of two years on electrical, plumbing and heating distribution systems. Any water penetration through exterior cladding, windows, doors, and exterior caulking. Major structural defects for a period of seven years. Please refer to your home owner information package and/or visit tarion.com for further details.
GENERAL NOTES
All references to size, measurements, materials, construction styles, trade/brand/industry name or terms may be subject to change or variation within generally accepted industry standards and tolerances. Measurements may be converted to imperial from metric or vice versa and actual product guide may vary slightly as a result
All references to features and finishes where purchasers are given the option to select the style and or colour shall be from the predetermined standard selections
The vendor reserves the right to substitute alternative materials and fixtures of equal or better quality
All illustrations are artist's concept
The purchaser acknowledges that the floor plan may be reversed
Specifications may change without notice.
E & O E March 2018