A great holiday party has a festive buzz, filled with sparkling candles, seasonal music, and a bountiful display of bites. Host an epic Christmas (or Holiday)  party, abundant in ambiance and filled with fabulous food and drink with these tips from SkyHomes.  
Lights, Music and Decking the Halls
Make sure your home has its party shoes on, too! Before guests arrive, dim the lights, turn up the holiday music or hire a live musician. Set out festive displays, such as floating candles with fresh holly displayed in the water. Dress your table by dangling colour-coordinated ornaments from chandelier. Matching candlesticks, napkins and an array of greenery strewn across the table will top off the look. Welcome all of your guests at the door so you can give them a great first impression of a fun, festive holiday party!
Christmas Cocktail Station
Set a festive tone at the beginning of the evening by offering guests something colorful to sip. Well-made cocktails are a surefire way to get your event off to a great start, but garnishing that cocktail with fragrant cinnamon or gorgeous cranberries  are sure to transform your cocktails into the talk of the party. Make an epic batch of the cocktail ahead of time and serve it from a pitcher. Set out sides to adorn the drinks, and all of the tools ahead of time and guests can choose what they'd like. This works well for parties with no more than 14 guests, beyond that it is best to assign a bartender to keep drinks flowing and the bar stocked. Don't forget to decorate your bar area, after all, it is one of the centerpieces of the party.
Hors d'oeuvres & Entrees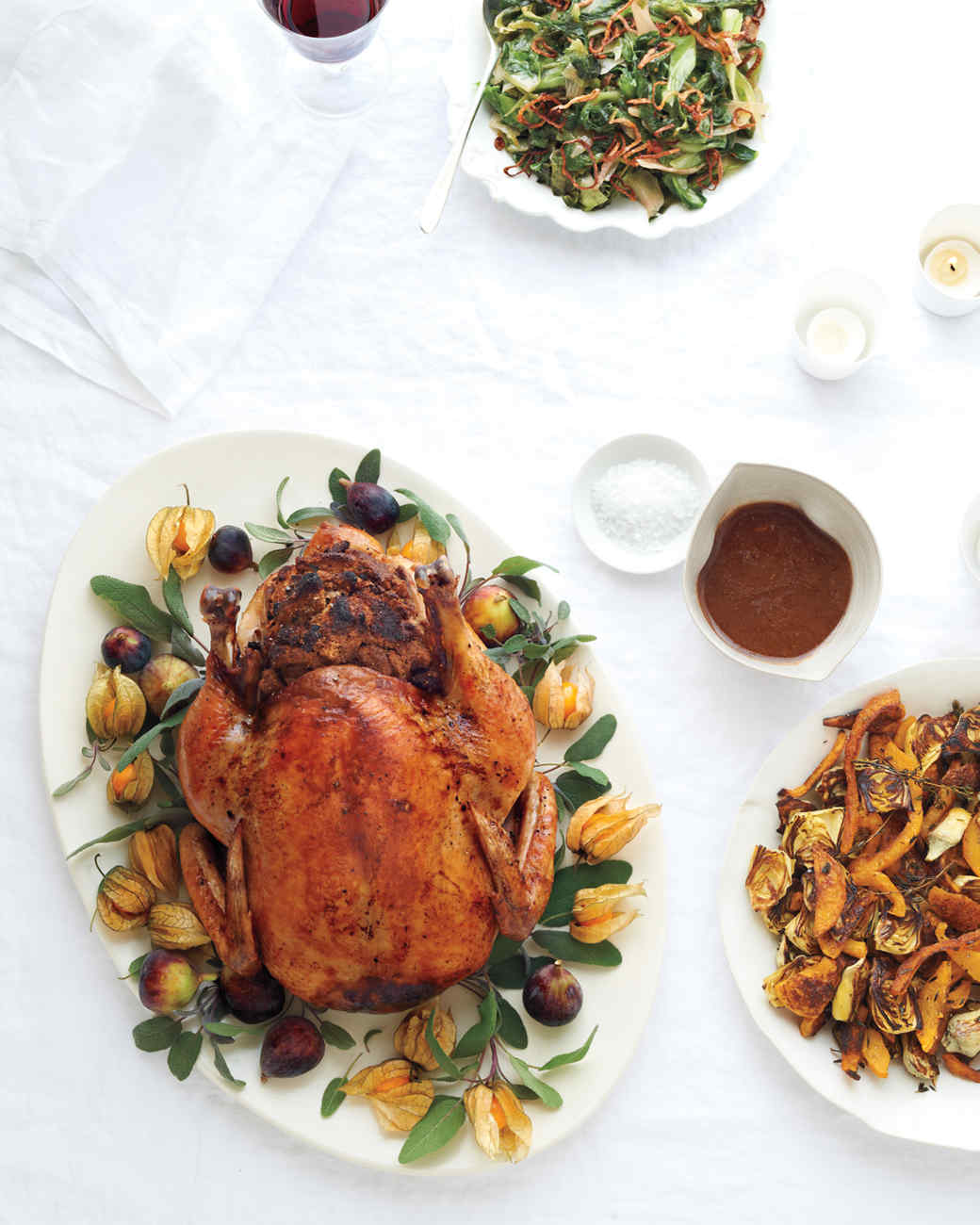 Serve exquisite hors d'oeuvre selections that can be left at room temperature, such as Beef Tenderloin Canapes, or Caramelized Onion and Goat Cheese Tartlets. This will keep you from having to worry about food on your display table.  Have the platters assembled and ready to be pulled out of the refrigerator 15 minutes before guests arrive. Some items, like cheese and berry platters, can be set out even before that to allow the cheese to come to room temperature. Save the hot stuff for your main acts. This lets you pull mains–such as a traditional turkey or a roast of herb-crusted prime rib, directly out of the oven to serve at once, making for your table's dramatic centerpiece. For a pretty presentation, use oven-to-table servingware to help keep food warm, rather than glass or metal baking dishes.
Decadent Desserts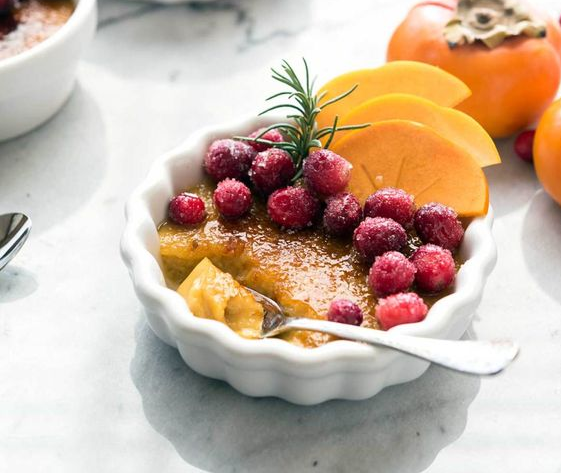 Heavenly holiday desserts turn your party from excellent to epic. An Eggnog Creme Brulee of flaky crust, creamy brandy-spiked custard, a caramelized sugar topping, need we say more? Layers of gingerbread-spice quick bread, lemon pastry cream and poached pears make up a holiday-inspired gingerbread trifle that is rustic but elegant. These warm and lively flavours are a wonderful way to end your festive soiree.
SkyHomes wishes you all the joy of the season, as you share your discerning taste and panache with hosting, with an epic Christmas party at your beautiful holiday-ready home.